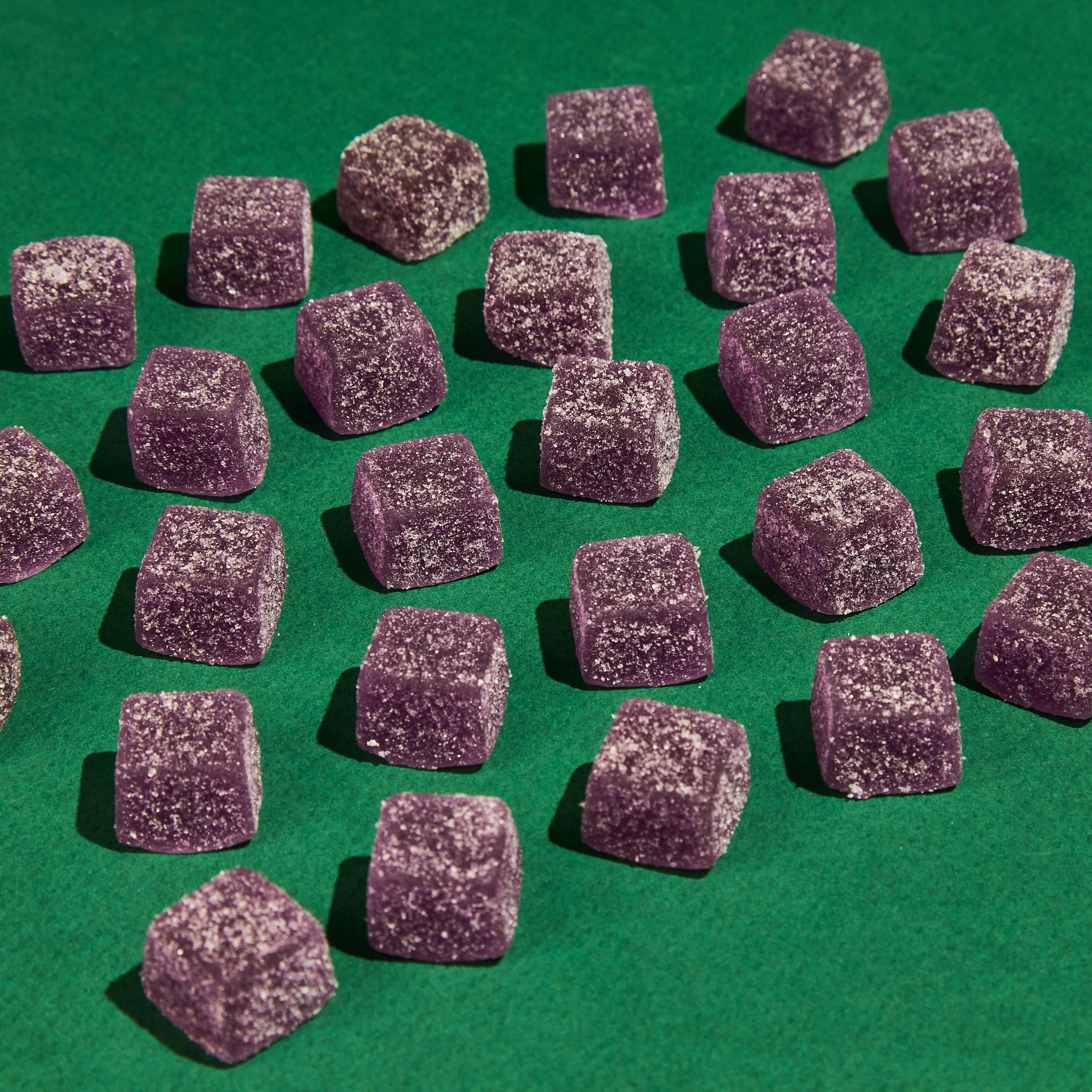 SALVA Health Full Spectrum CBD Gummies: 25mg CBD (30 gummies)
---
Experience the Delightful Benefits of SALVA CBD Gummies
Indulge in the perfect combination of health benefits and mouthwatering taste with SALVA CBD gummies. Our team has dedicated endless efforts to craft the best CBD gummies, ensuring an unforgettable edible experience. The potential uses of CBD are vast and varied, offering a world of wellness possibilities.
CBD Gummies: Unveiling the Perfect Edible Solution
For those new to CBD or cautious about trying it, edible ingestion is the safest and most approachable method. By enjoying a CBD gummy, you can harness the remarkable therapeutic benefits of cannabis without any impairment. SALVA's full-spectrum CBD gummies contain 100% pure CBD compounds, while preserving the valuable terpenes and other compounds that enhance your well-being.
Embark on a journey of discovery and explore our range of CBD gummies, designed to help you achieve a healthier and more balanced life.
Unlock the Key Resources of CBD Gummies
Edible CBD consumption is suitable at any time of the day, offering gentle effects that can significantly improve your quality of life. As each person's response to cannabis is unique, it's crucial to document your experiences to achieve optimal results.
SALVA gummies deliver full-spectrum CBD that gradually absorbs into the bloodstream through the digestive system. Keep in mind that edible cannabis products typically take several hours to take effect. First-time users are advised to consume one gummy and closely observe the effects.
Occasionally, the effects of edible CBD consumption may be delayed by more than three hours. With time, you can personalize your CBD journey, fine-tuning your dosage, and finding the perfect sweet spot that aligns with your preferred timing, desired effects, and duration of results.
Take one (1) or two (2) gummies daily preferably with a meal. Do not exceed two (2) gummies daily.
Do not use if safety seal is damaged or missing. Not intended for use by anyone under the age of 18 without adult supervision. Do not use if you are pregnant or nursing. Consult your physician prior to use if you are taking any medications. If any adverse reactions occur, discontinue use and consult your doctor.

KEEP OUT OF CHILDREN'S REACH.

Store in cool, dry place.

This product contains a total delta-9-THC concentration that does not exceed 0.2% on a dry-weight basis.
Frequently Asked Questions
Discover answers to common questions about CBD gummies, their usage, and the benefits they offer.
How do I consume CBD gummies?

SALVA CBD gummies are incredibly simple to use. Just take a gummy and enjoy it like any other delicious treat. The CBD will be absorbed into your body as you chew and swallow. Remember to start with a moderate dosage and gradually increase as needed.
What are the benefits of CBD gummies?

CBD gummies provide a convenient and enjoyable way to experience the numerous benefits of CBD. They can help promote a sense of calm and relaxation, support overall well-being, assist with managing everyday stress, and contribute to a more balanced lifestyle.
Yes, SALVA CBD gummies are crafted with your safety in mind. We prioritize using high-quality CBD extract and ensure that our products undergo rigorous testing to meet strict quality standards. You can enjoy the benefits of CBD gummies with peace of mind.
How long does it take for CBD gummies to take effect?

The time it takes for CBD gummies to take effect can vary depending on factors such as metabolism and individual body chemistry. Generally, it may take about 30 minutes to 1 hour to feel the effects. However, keep in mind that CBD works differently for each person, so it's important to be patient and find the dosage and timing that works best for you.
Can I take CBD gummies during the day?

Absolutely! CBD gummies can be consumed at any time of the day. Whether you need a boost of relaxation in the morning, a moment of calm during a busy day, or support for a restful night's sleep, SALVA CBD gummies are a versatile option that can be incorporated into your daily routine.
Are CBD gummies suitable for everyone?

While CBD gummies are generally well-tolerated, it's always advisable to consult with a healthcare professional if you have any specific health concerns or are taking medications. They can provide personalized guidance based on your individual circumstances.

Remember, finding the right CBD gummies and dosage for your needs may require some experimentation. Start with a lower dosage, monitor your body's response, and adjust as necessary to achieve the desired effects. SALVA is here to support you on your CBD journey towards a healthier and more balanced life.

Take note of your first experience, and increase the dosage in very small increments over several nights.