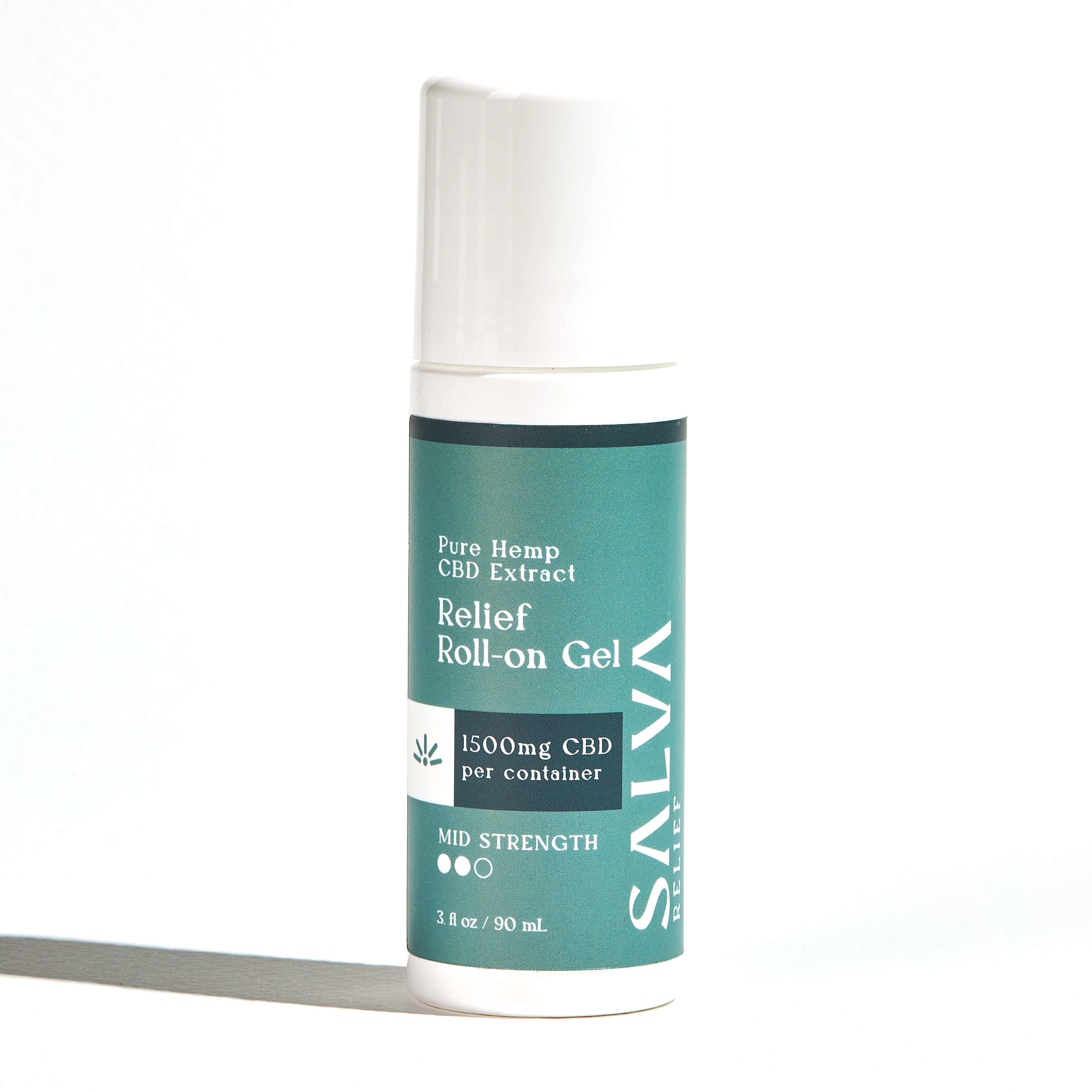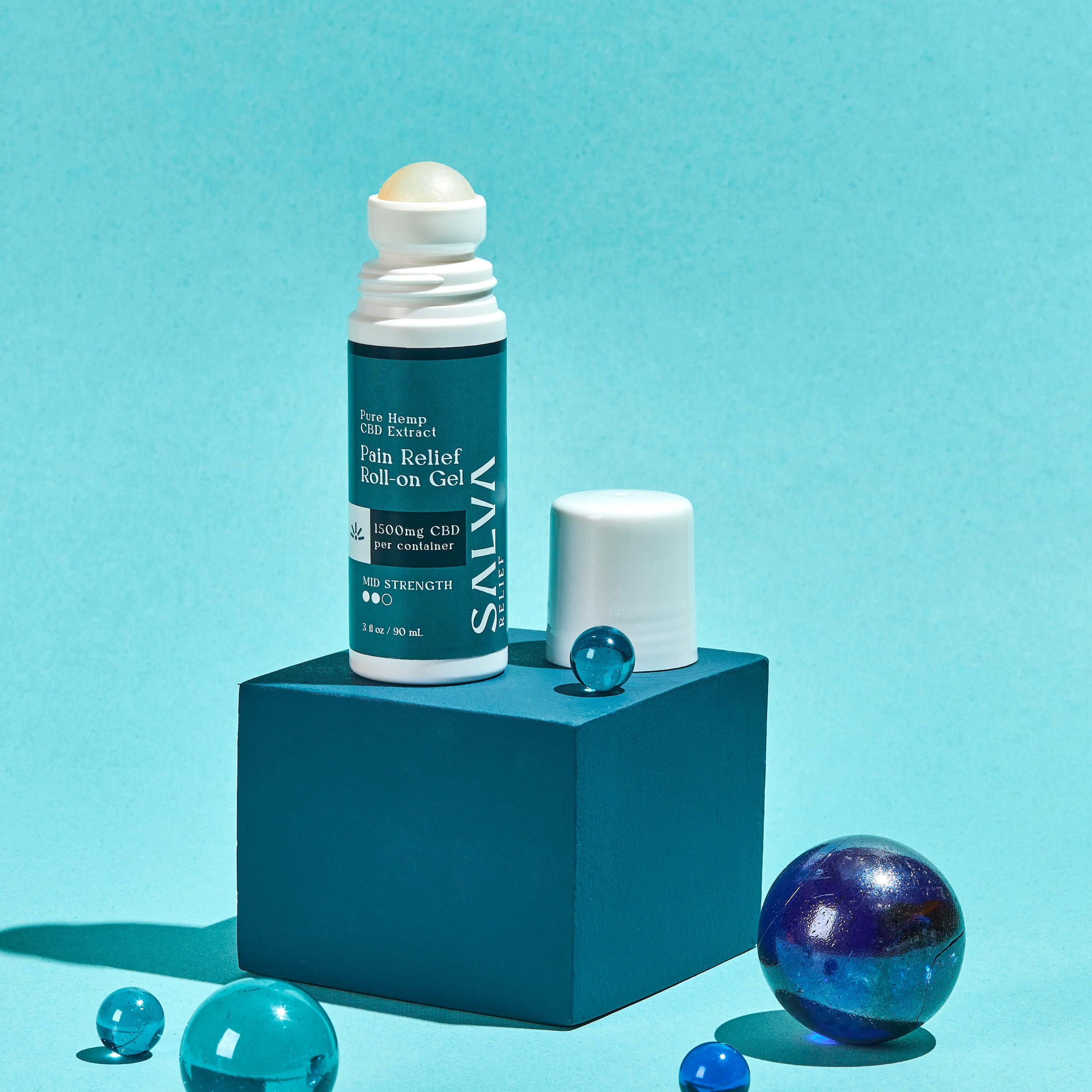 SALVA Pure Hemp CBD Extract Relief Roll-on Gel: 1500 mg CBD (90 ml)
---
Revitalize Your Life with SALVA's Roll On CBD
Experience the cutting-edge innovation of roll-on CBD offered by SALVA. Our transdermal CBD gel provides a convenient and toxin-free way to harness the benefits of the cannabis plant. Say goodbye to inhaling harmful toxins or smoke. With our roll-on CBD gel, you can enjoy the soothing and cooling sensation while delivering the power of CBD directly to your skin.
SALVA's roll-on CBD gel is designed to provide pain relief with ease.
It's simple, effective, and can be used at any time. Plus, our products are THC-free, ensuring that you can enjoy the benefits of CBD without any impairing properties. Rest assured, we prioritize quality, offering you 100 percent pure and organic roll-on CBD gel. Just apply SALVA roll-on CBD directly to the affected area and let the magic unfold!
Elevate Your Experience with Roll On CBD
Discover the unique ways roll-on CBD can enhance your life. While the effects may vary for each individual, our CBD-infused roll-on gel provides an effective method for absorbing CBD through the skin and into the bloodstream. It's incredibly user-friendly and can be applied multiple times a day to address your specific needs.
With the rising popularity of CBD, it's easy to get overwhelmed by the abundance of products available. However, when it comes to roll-on gels, direct application to the affected area has shown remarkable therapeutic effects. Whether you're an athlete seeking recovery or an everyday individual seeking relief, our roll-on CBD gel is a safe and reliable solution.
Don't settle for ordinary. Rejuvenate your life with SALVA's exceptional roll-on CBD gel. Experience the revitalizing power of CBD and embrace a life of wellness and vitality.
Simply apply CBD roll-on gel by SALVA directly to the affected area, gently applying in circular motions. Continue to massage directly into the affected area until it is completely absorbed into the skin.
For external use only. Avoid direct contact with eyes and mouth.

Not intended for use by anyone under the age of 18 without adult supervision. Do not use if you are pregnant or nursing. Consult your physician prior to use if you are taking any medications. If any adverse reactions occur, discontinue use and consult your doctor.

This product contains a total delta-9-THC concentration that does not exceed 0.2% on a dry-weight basis.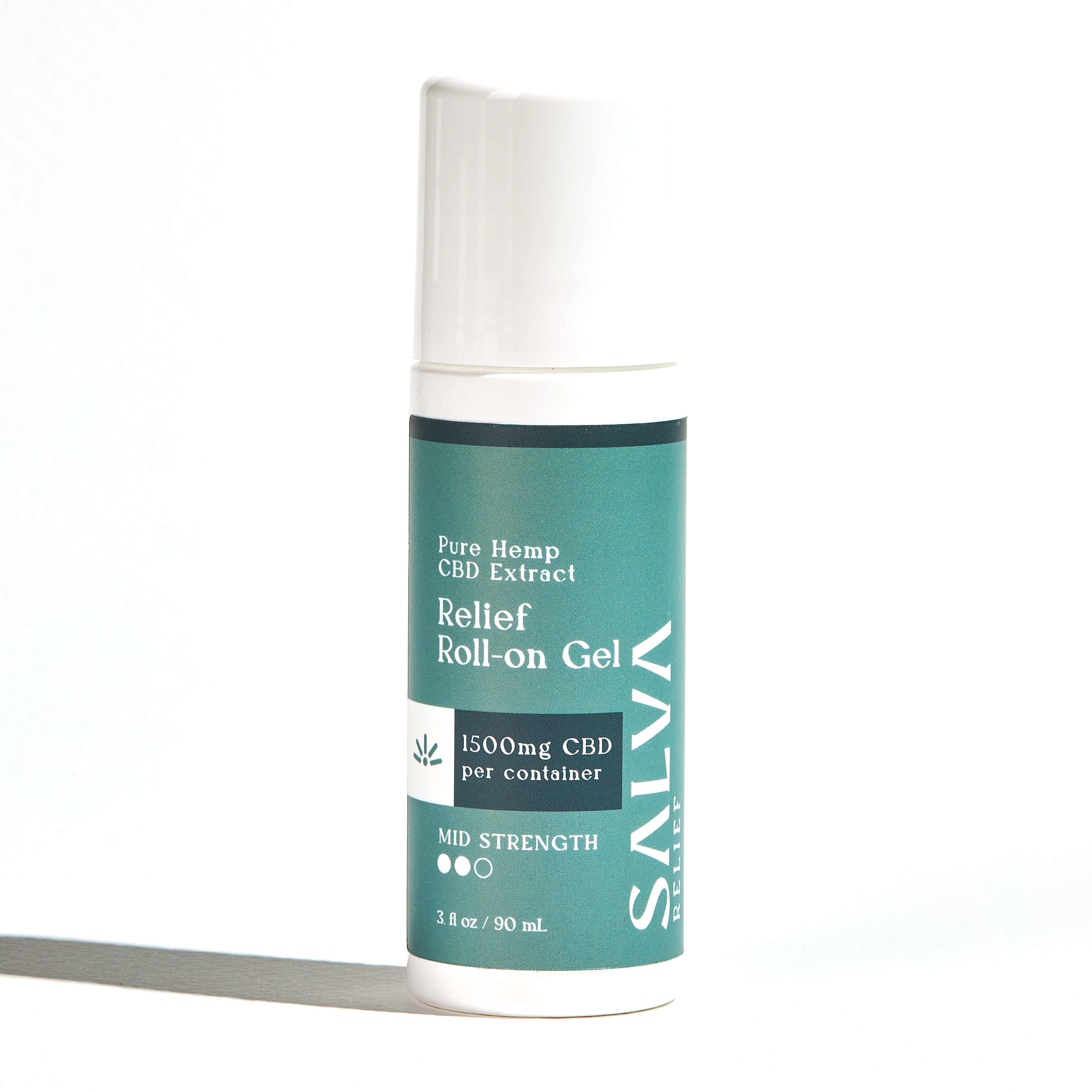 Frequently Asked Questions
Discover answers to common questions about CBD roll-on gels to help you make informed decisions and maximize the benefits of these products.
What does CBD roll-on do?

CBD roll-on products offer a variety of effects. Many users have reported improvements in skin quality, with the gels effectively addressing skin irritations and rashes. Additionally, users may experience a gentle cooling sensation and soothing relief when applied directly to the affected area.
How do I use CBD roll-on?

Using CBD roll-on gel by SALVA is simple. Apply the gel directly to the affected area and gently massage it in using circular motions. Continue massaging until the gel is fully absorbed into the skin. It's recommended to start with small doses and gradually increase them over time for optimal results.
How often can I use CBD roll-on?

You can use CBD roll-on gel as frequently as needed until you achieve the desired results. It can be helpful to keep a journal of your experiences with the product and take note of the amount of gel required to achieve the desired effects.
Where can I apply CBD roll-on?

CBD roll-on gel can be applied to any area of the body, including the lower back, knees, elbows, wrists, and other areas of concern. However, it's important to note that CBD roll-on gel is for external use only and should not be ingested orally.
Can I use CBD roll-on for specific conditions?

CBD roll-on gel has been found to provide relief for various conditions such as muscle soreness, joint discomfort, and localized pain. However, individual results may vary. It's always advisable to consult with a healthcare professional for personalized advice regarding your specific condition.
Is CBD roll-on safe to use?

CBD roll-on gel by SALVA is crafted with safety in mind and undergoes rigorous quality assurance standards. However, it's recommended to perform a patch test on a small area of skin before applying the gel more broadly, especially if you have sensitive skin or known allergies.

Take note of your first experience, and increase the dosage in very small increments over several nights.