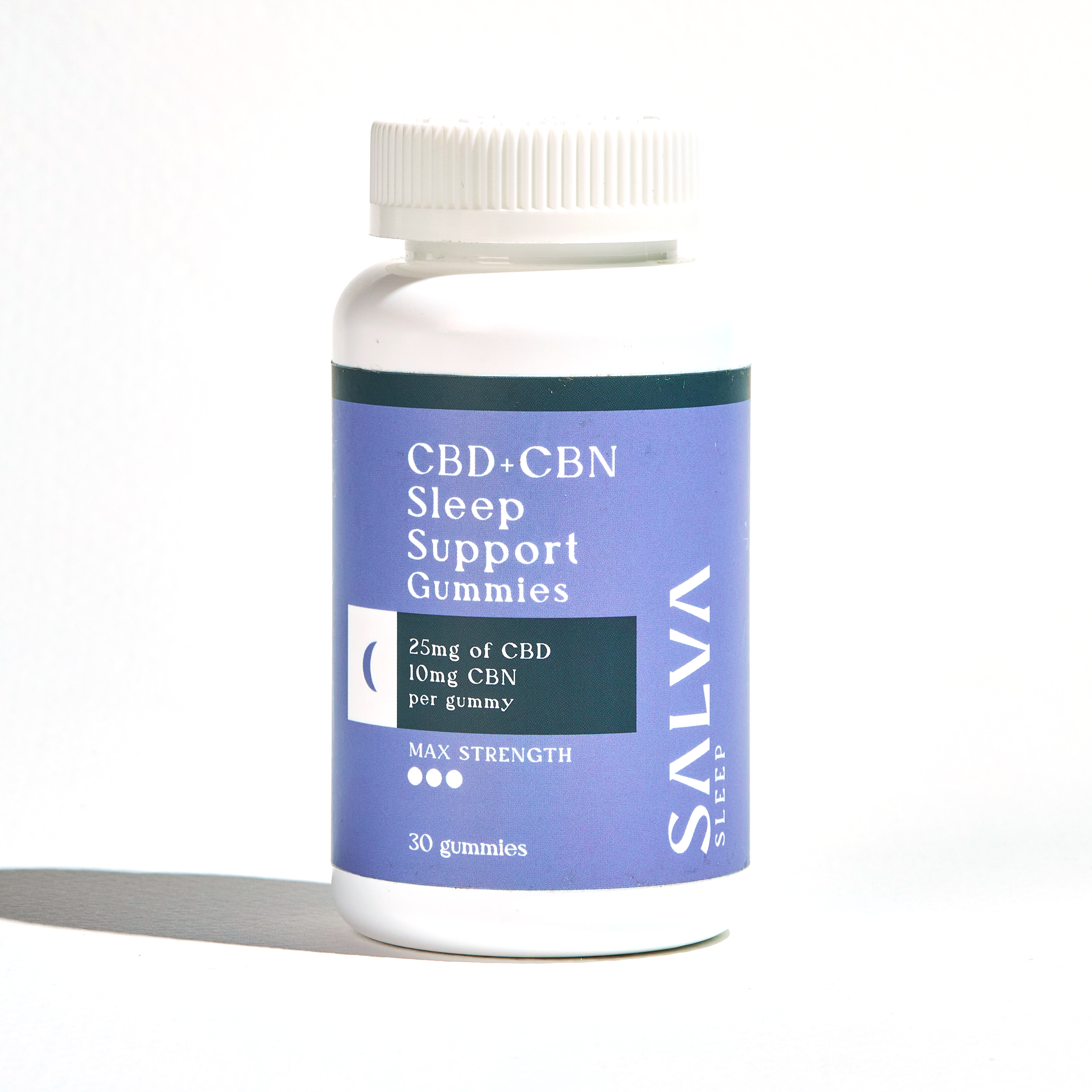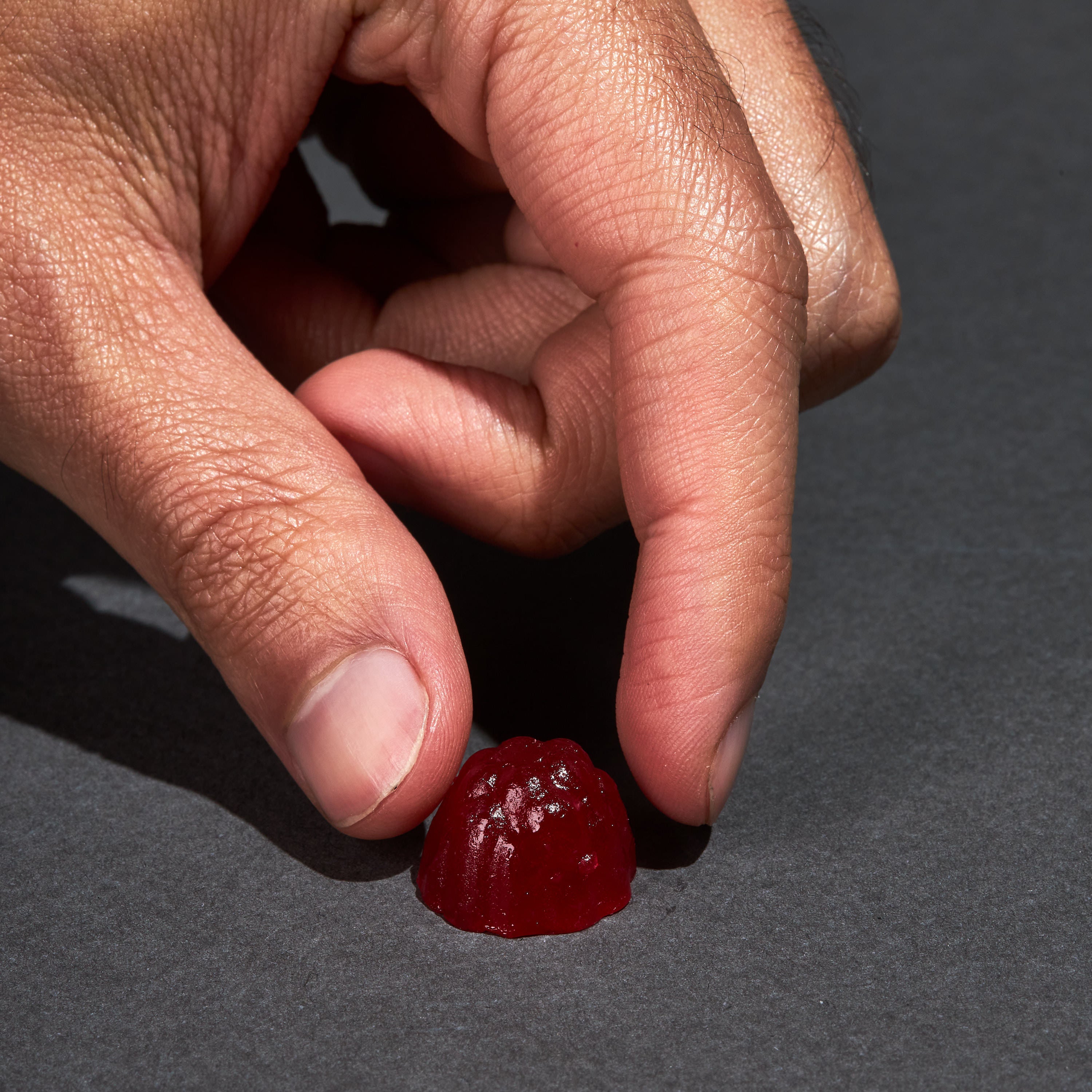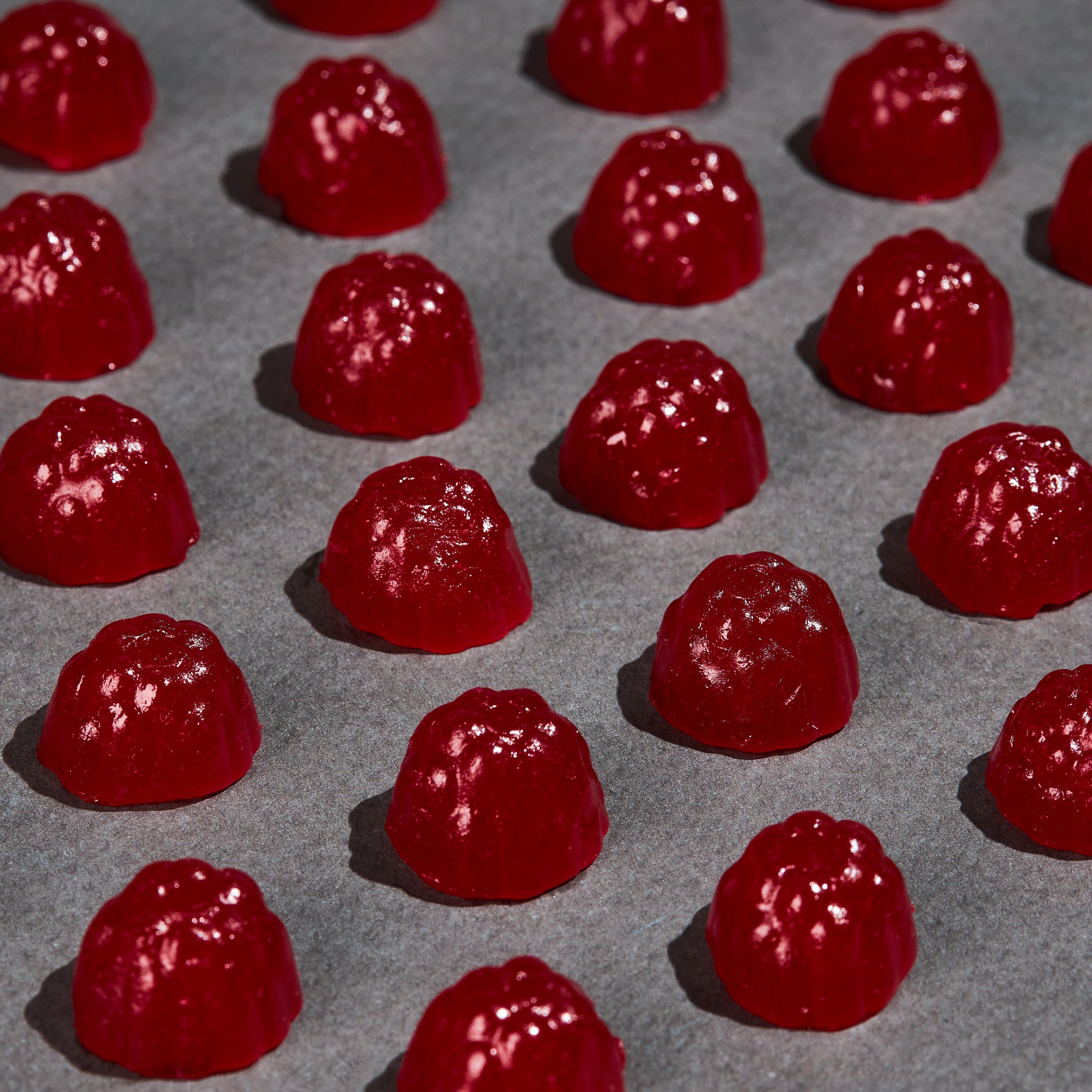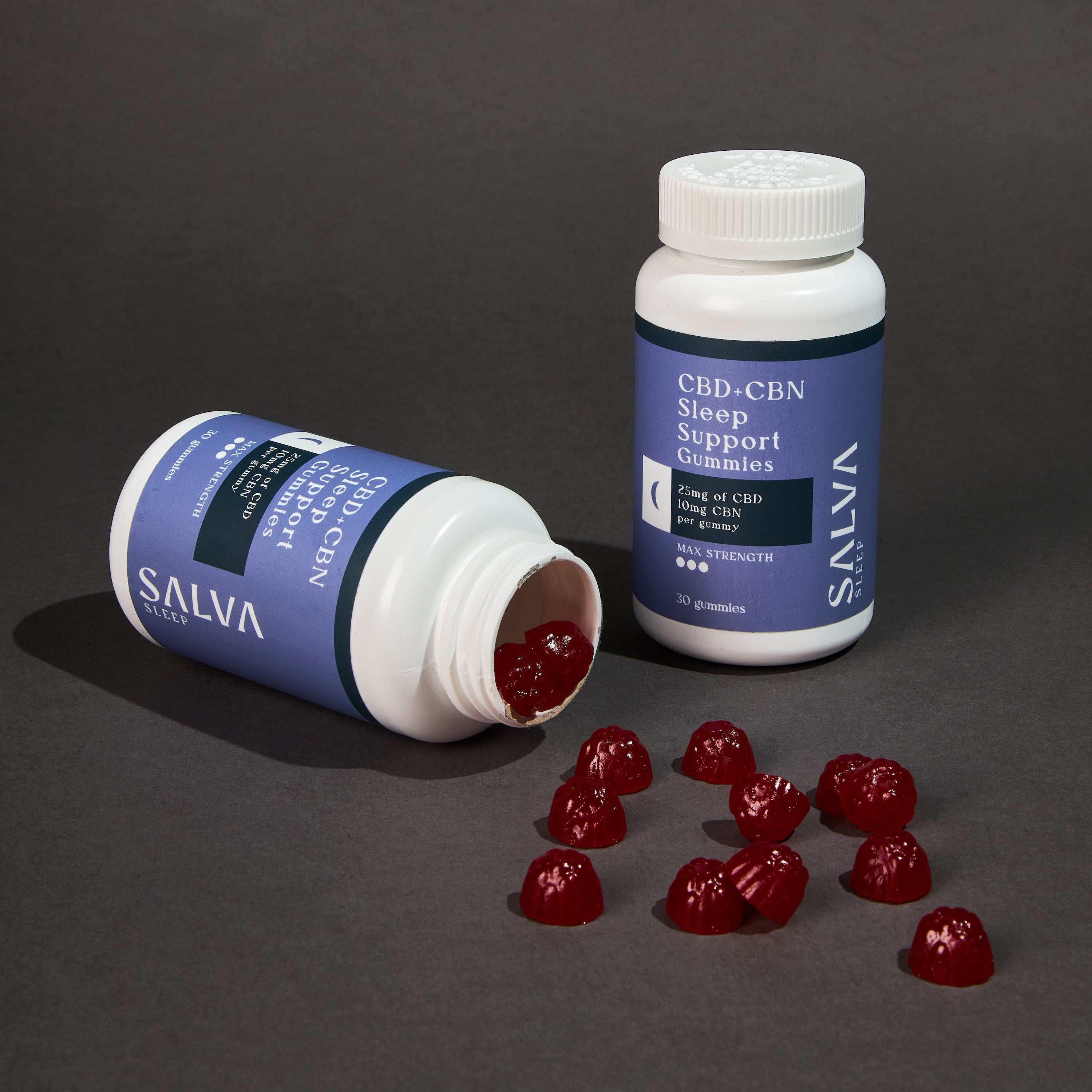 SALVA Sleep Support Gummies: 25mg of CBD + 10mg CBN (30 gummies)
---
Introducing SALVA CBD + CBN Sleep Support Gummies - the perfect solution for a restful and rejuvenating night's sleep. Harnessing the power of both CBD (cannabidiol) and CBN (cannabinol), these gummies offer a unique blend of cannabinoids specifically formulated to support healthy sleep patterns without the intoxicating effects of THC.
Sleep Support Gummies:
Elevating Your Sleep Experience Say goodbye to restless nights and hello to a more balanced and refreshed you. SALVA Sleep Support Gummies are the latest innovation in CBD-infused products, carefully designed for individuals seeking natural alternatives to improve their sleep quality. Unlike traditional methods of cannabis consumption, our gummies provide the benefits of CBD and CBN without the need to inhale harmful toxins or experience psychoactive effects.
Enhanced Sleep with CBD and CBN
We understand the daily challenges you face and the importance of a good night's sleep in maintaining overall well-being. SALVA Sleep Support Gummies, infused with 25mg of CBD and 10mg of CBN per dose, offer a powerful combination to help you drift off into a deep, uninterrupted sleep. Our unique blend of cannabinoids works synergistically to promote relaxation, ease stress, and calm the mind, allowing you to wake up feeling fully restored and ready to conquer the day.
A Delicious and Natural Sleep Solution
We believe that achieving a great night's sleep should be a delightful experience. Our Sleep Support Gummies are carefully crafted to ensure a pleasant taste and texture, making them easy to enjoy before bedtime.
Quality and Purity You Can Trust
At SALVA, we are committed to delivering the highest quality products. Our Sleep Support Gummies are 100% pure, vegan-friendly and free from harmful additives, ensuring you receive a safe and premium sleep solution. Every batch of our gummies undergoes rigorous testing by third-party laboratories to ensure potency, purity, and consistency, so you can rest easy knowing you're getting the best.
Discover the Potential of CBN
CBN, a sister cannabinoid of CBD, is known for its relaxation and sedative effects. While further research is ongoing, early studies suggest that CBN can contribute to a more restful sleep. SALVA Sleep Support Gummies offer you the opportunity to experience the potential benefits of CBN, allowing you to wake up feeling truly refreshed.
Transform Your Sleep, Transform Your Life
Take control of your sleep and embrace a more balanced and fulfilling life. SALVA CBD + CBN Sleep Support Gummies provide a natural and effective way to support healthy sleep patterns without the unwanted side effects. Join countless individuals who have already experienced the transformative power of our sleep gummies and unlock the secrets of a good night's sleep.
Take one (1) or two (2) gummies 15 minutes before bedtime. Do not exceed two (2) gummies daily.

Do not use if the safety seal is damaged or missing. Not intended for use by anyone under the age of 18 without adult supervision. Do not use if you are pregnant or nursing. Consult your physician prior to use if you are taking any medications. If any adverse reactions occur, discontinue use and consult your doctor.
KEEP OUT OF CHILDREN'S REACH. Store in a cool, dry place.

This product contains a total delta-9-THC concentration that does not exceed 0.3% on a dry-weight basis.

Should you have any more questions regarding SALVA Sleep Gummies With CBD and CBN, do not hesitate to contact us directly.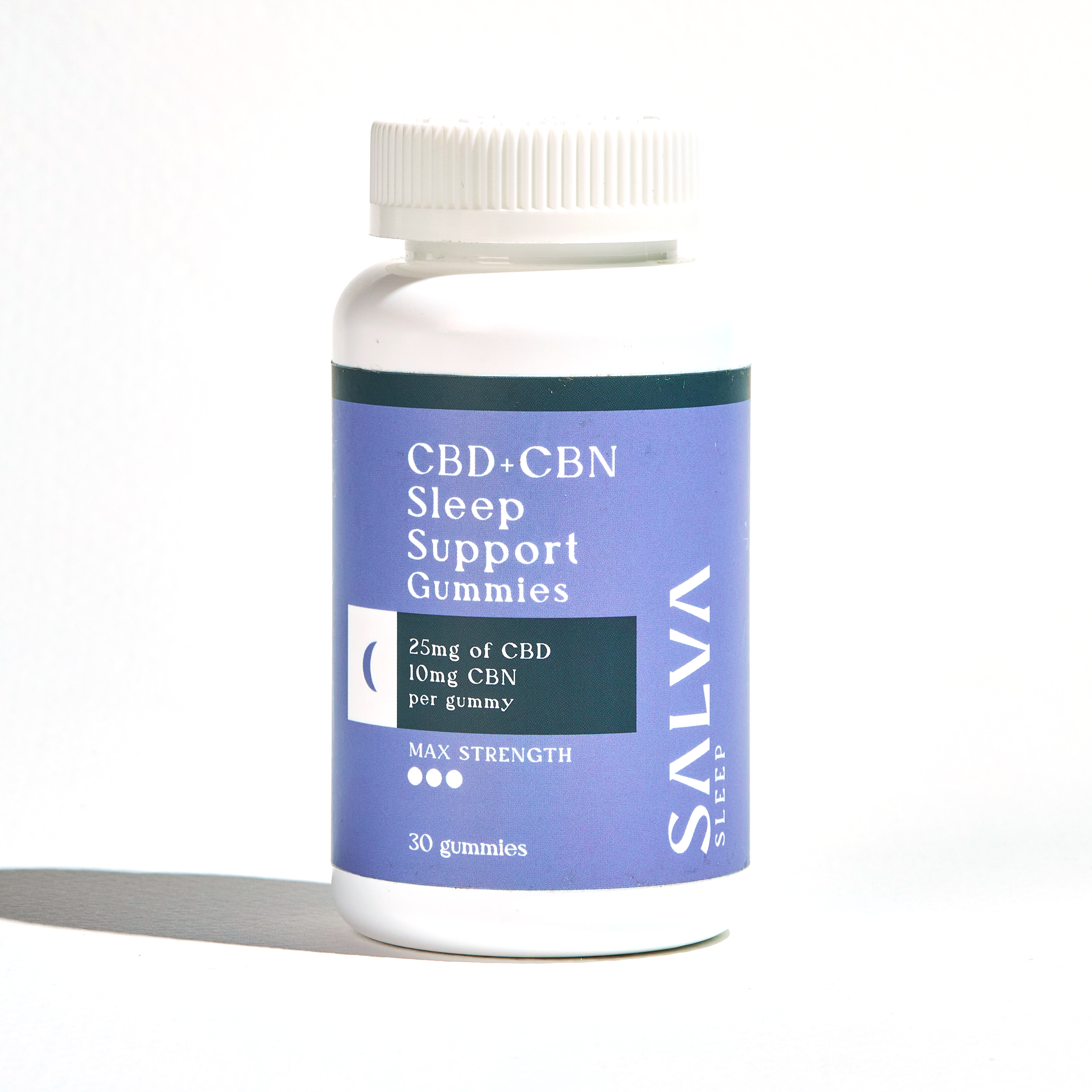 Frequently Asked Questions
How To Take CBD Tincture for Sleep?

Consumers should take a small dose for their first time using a sleep tincture. Simply drop the solution beneath your tongue and let it settle until it is absorbed. Swallowing the solution will delay effects while delivering the product through the tissues under your tongue will ensure you feel effects as quickly as possible.

Take note of your first experience, and increase the dosage in very small increments over several nights.
When to Take CBD Oil For Sleep?

Consider taking CBD oil tinctures one hour before bed and keep in mind that desired results could take up to an hour to be felt. Tinctures can also be taken with food in the evenings.

 
How Many mg of CBD to Aid Sleep?

Always read and follow the label of any product you purchase. If you are unsure, begin with a half dose and slowly increase your doses over time. Creating a journal of your experiences can help you make the most informed decisions regarding doses for future use.

 
Where to Buy CBD Sleep Aids?

CBD sleep tinctures are available directly on the SALVA online store. Explore our wide range of product offerings including isolated CBD products that can be used throughout the day to improve focus at work or at home.

 
What Is The Difference Between CBD Tinctures and Edibles?

These two different consumption methods can change the way CBD is experienced. CBD administered orally with a gummy can take several hours to be experienced, while a tincture can offer sleep properties much faster. Each consumption method is worth exploring so consumers can determine which product best suits their needs.